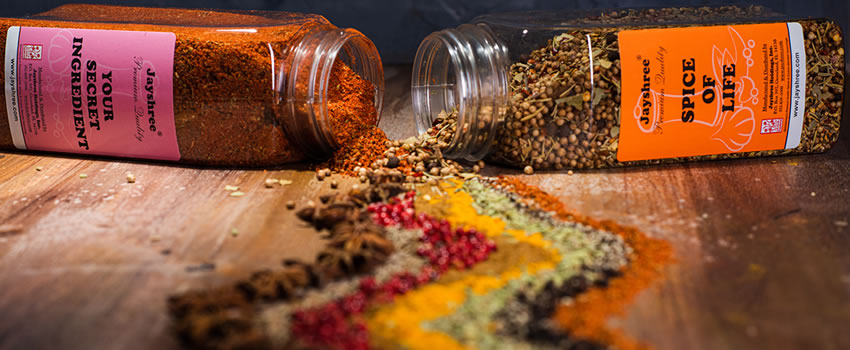 Jayshree offers Premium Quality Spices & Seasonings for Food Service. Whether you run an individual restaurant, catering kitchen, or chain of restaurants, Jayshree can help your dishes stand above the rest with our Fresh and Flavorful offerings. Jayshree ships directly from our manufacturing facility to your door, with no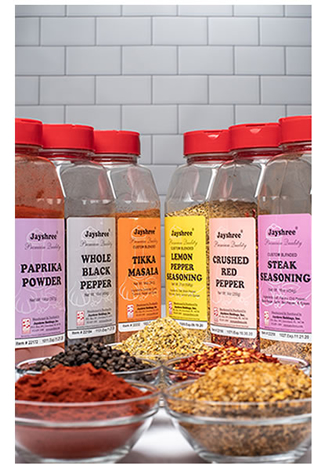 distribution in between, ensuring you only get the freshest products available. Unlike others, low order minimums will not cause your stock room to be filled with spices by the case. With Jayshree, you only buy what you need, one jar at a time.



Our vast library of spices sets us apart from our competitors, and we have the capability to develop, modify, duplicate and match any flavor profile to suit your restaurants' specific needs. A new flavor profile from our Spice Lab can be on your LTO Menu in as little as 5 days.



We can also produce seasonings for your custom recipe and private label them with your company logo. Private label packaging is safe to discard without running the risk of a competitor recreating your recipe. We offer packaging options from single-use, pre-measured seasoning pouches to large bulk packs.


With our pre-measured single use pouches, you can ensure chefs making your recipe will deliver uniform dishes without having to measure spices every time. Consistently delivering the same quality and flavor to your clients will reduce complaints and wasted product, resulting in more profitability for your business.


To discuss how Jayshree can help your professional kitchen deliver consistent, fresh, and robust flavors, contact us, and one of our inside sales representatives will be happy to help you.


Make Jayshree your Secret Ingredient!